CREATE A DESIGNER BEDROOM
JUST LIKE FROM A CATALOGUE
The perfection of each interior lies in the details. That's why we also offer a whole range of exclusive accessories for our premium beds that emphasize the sophisticated design of the bedroom.
Each element, whether it is bed linen or a bedside table, is the result of long hours of manual work. Our seamstresses and joiners are ready to meet your individual requirements so that you can also enjoy your sleep with your eyes.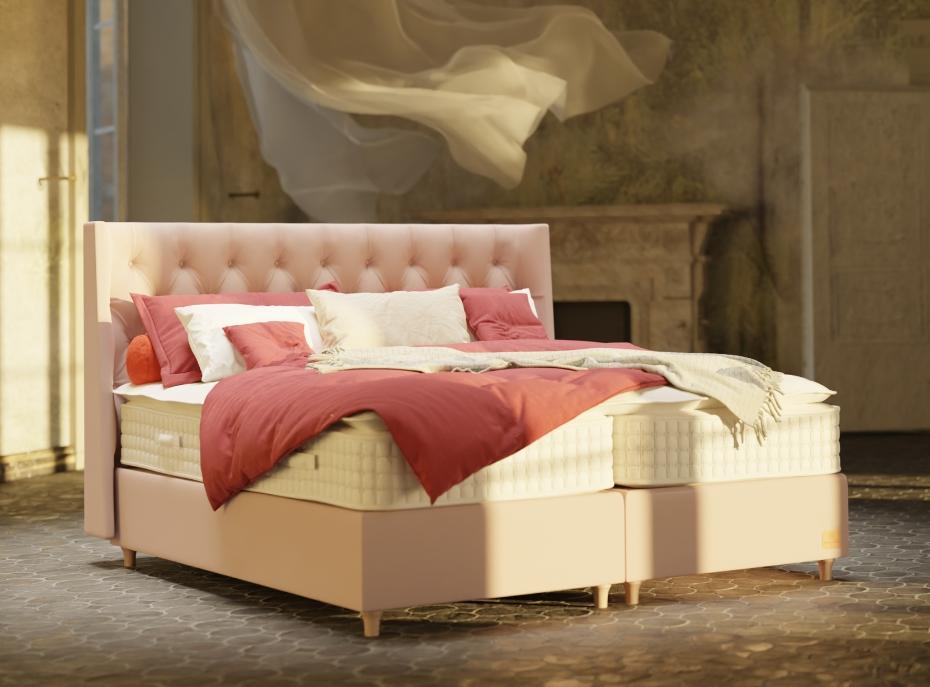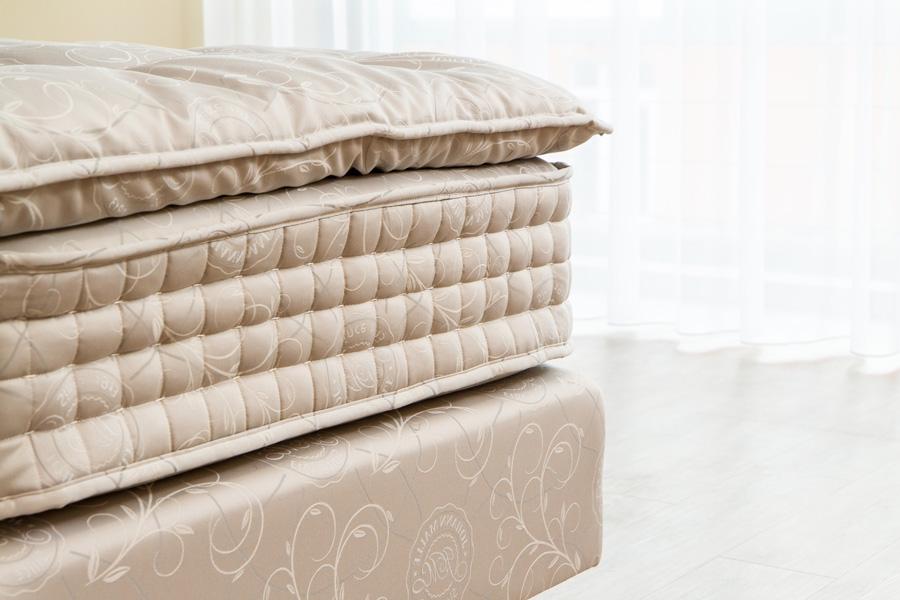 A royal crown for your bed
The top pad, sometimes called a topper, gives you the feeling of maximum comfort. It visually unifies the bed and at the same time softens the mattress so that sleep is even more comfortable.
We use selected natural materials such as horsehair, 100% cotton and wool to make toppers. The top pads are made in our own craftsman's workshops, so they can be easily adapted to your wishes in terms of size and composition.
Soft material for peaceful dreams
Soft and incredibly pleasant to the touch. Our bed linen is just that and we offer it in three elegant designs. The snow-white, grey and vanilla variants are decorated with a fine Johann Malle pattern, which is possible only thanks to the high density of the material.
Everything we create is not only honestly made and beautiful, but also practical. That's why we make our bed linen exclusively from 100% cotton with a non-iron finish, which is woven here in the Czech Republic. In addition to standard sizes, we are ready to provide you with bed linen in an extended length as well as in atypical dimensions.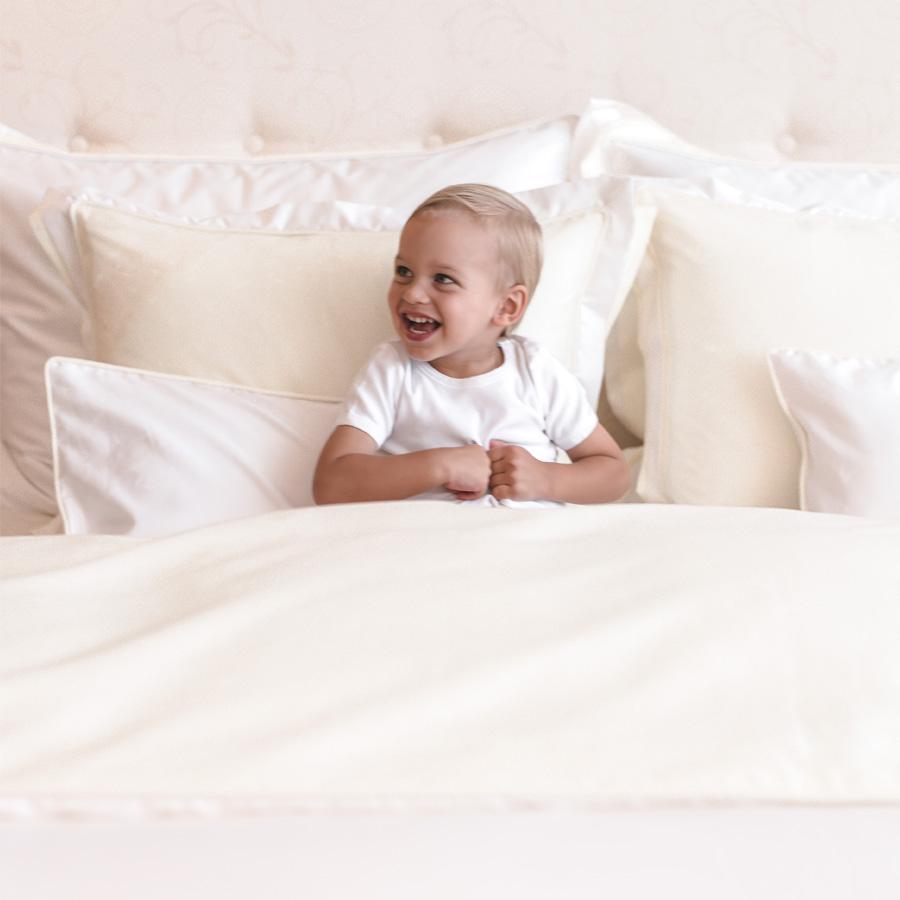 They take care of you and of your bed
An unobtrusive aid that is so important! It protects the mattress from dirt, and if an accident does happen, it be can easily washed in the washing machine.
And thanks to the protector, your bed will remain spotless. We sew ours exclusively from the highest quality Egyptian damask, which is 100% combed cotton yarn. Damask has ideal properties for this purpose as it wicks away unwanted moisture and guarantees quick drying. Thus, it continuously takes care of your comfort and maintains a healthy environment in bed.
Egyptian damask gives the bed a feeling of luxury
We make Johann Malle's premium bed sheets from Egyptian damask of the highest quality. They bring an element of exclusivity to the bedroom without requiring complex care. On the contrary, thanks to the "easy care" treatment, looking after them is easy, because the 100% cotton material can be washed at 60°C.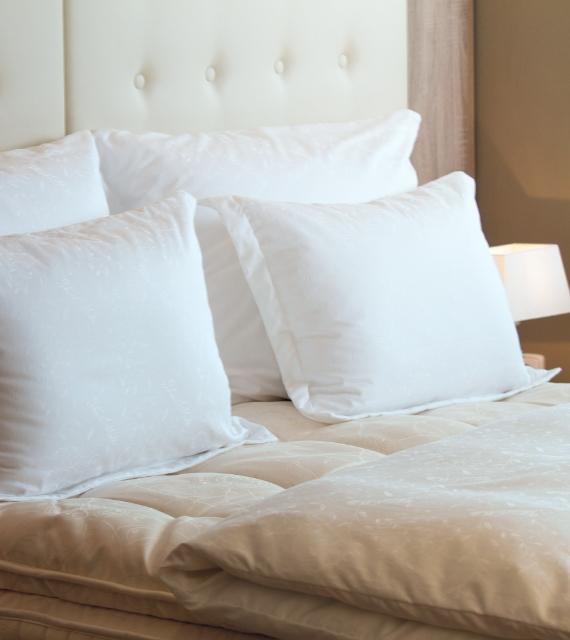 Silk and feathers light as a cloud
We fill our blankets and pillows with goose feathers or uncut silk. These purely natural materials, without any chemical treatment, give the bed linen an above-standard lightness and, at the same time, unique thermal properties.
By its nature, silk also represents an ideal choice for allergy sufferers. Since we sew and fill blankets and pillows to order, we are ready to prepare them for you in any size and with the desired thermal comfort. All of them can be safely washed in the washing machine and dried in the dryer at the appropriate temperature.
Experienced seamstresses from the Johann Malle workshop are at your disposal if you wish to complement the bed with decorative pillows, valances or a bedspread. We are also ready to make custom curtains to match your new bed.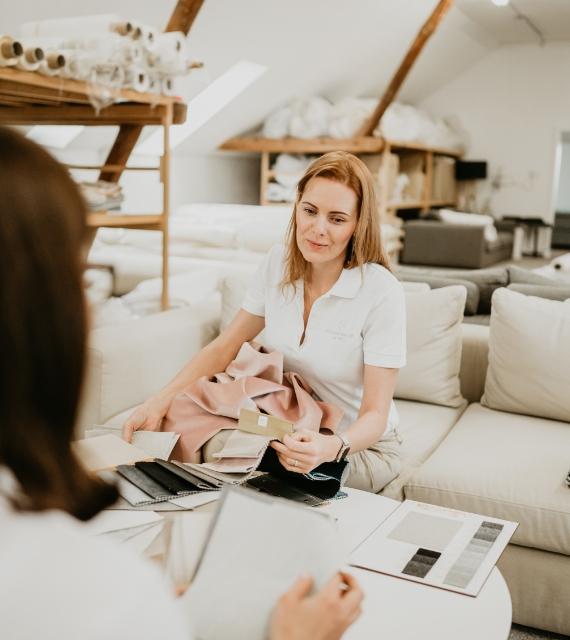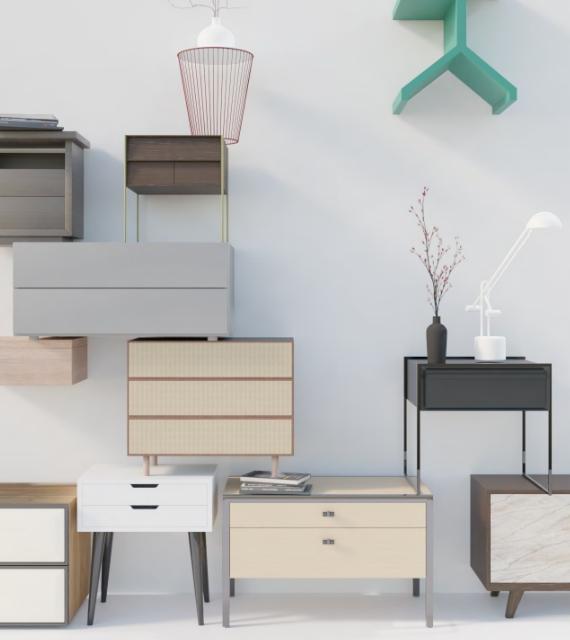 From a bedside table to a stool
Only when you put bedside tables next to the bed does your bedroom acquire the perfect atmosphere. We use high-grade solid wood for all our furniture. Our joiners then give it the colours, dimensions, shapes and fittings exactly according to your ideas.
In addition to classic bedside tables, we are ready to make chests of drawers, chests, mirrors, dressing tables, stools and benches for you. Naturally, we can also upholster your existing furniture. Thanks to the handmade production, your bedroom will be perfectly matched.