MATTRESSES MADE OF NATURAL MATERIALS
TRADITIONAL CRAFTS AS A MEDICINE FOR THE SOCIETAL DISEASES OF THE MODERN WORLD
Purely natural materials, precise processing and deep knowledge of the human body. We have combined all this in our mattresses in order to provide optimal support for the body and ideal conditions for quality sleep. In addition, we produce each of the mattresses in three levels of firmness so as to meet your preferences.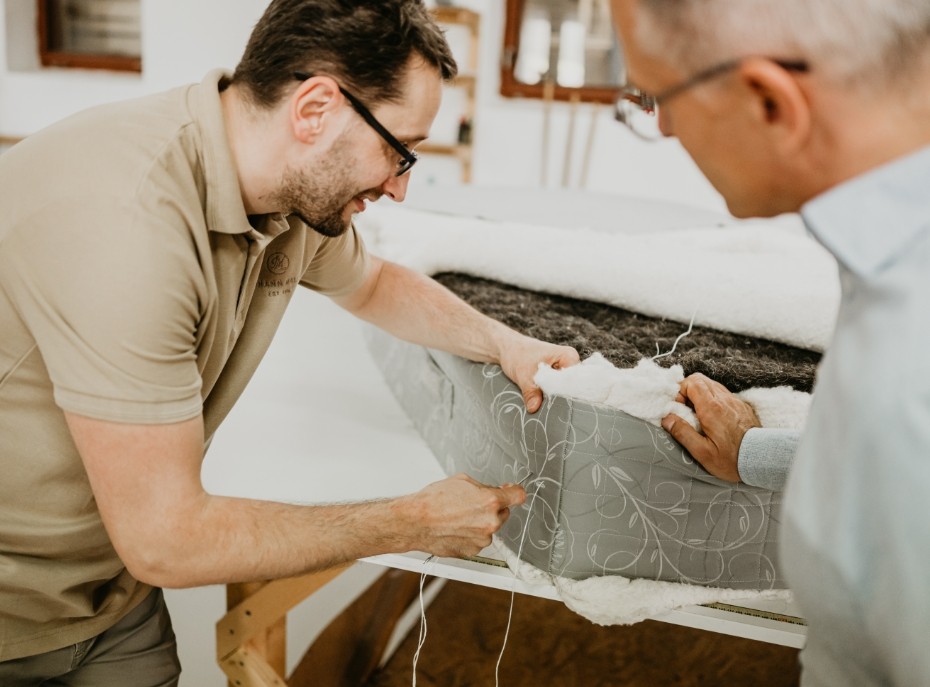 When you know what you want…
Our most sophisticated mattress, Ursa, is ideal as a double mattress. It uses a pocket sprung system that allows it to better adapt to the shape of the body and at the same time does not convey the movements of the other sleeper. It is made of cotton, hemp, natural latex and linen fleece, thanks to which it maintains perfect breathability. This is a medical and orthopaedic mattress intended for demanding customers who are not only looking for a good night's sleep, but above all for an experience. You can achieve the best sleeping experience in conjunction with the topper, which unites the mattresses into one unit.
carded cotton, horsehair, natural latex, linen fleece, pocket springs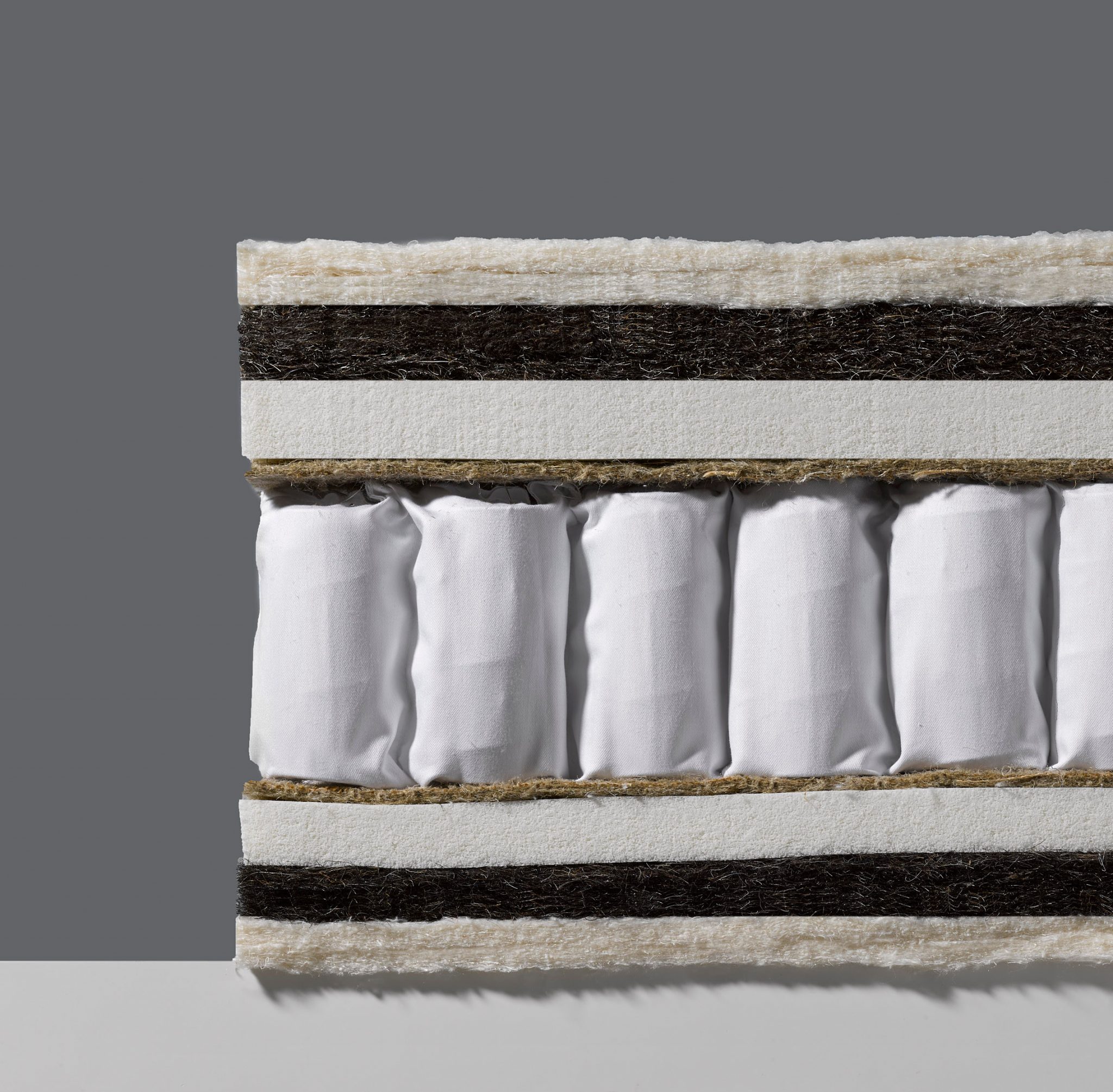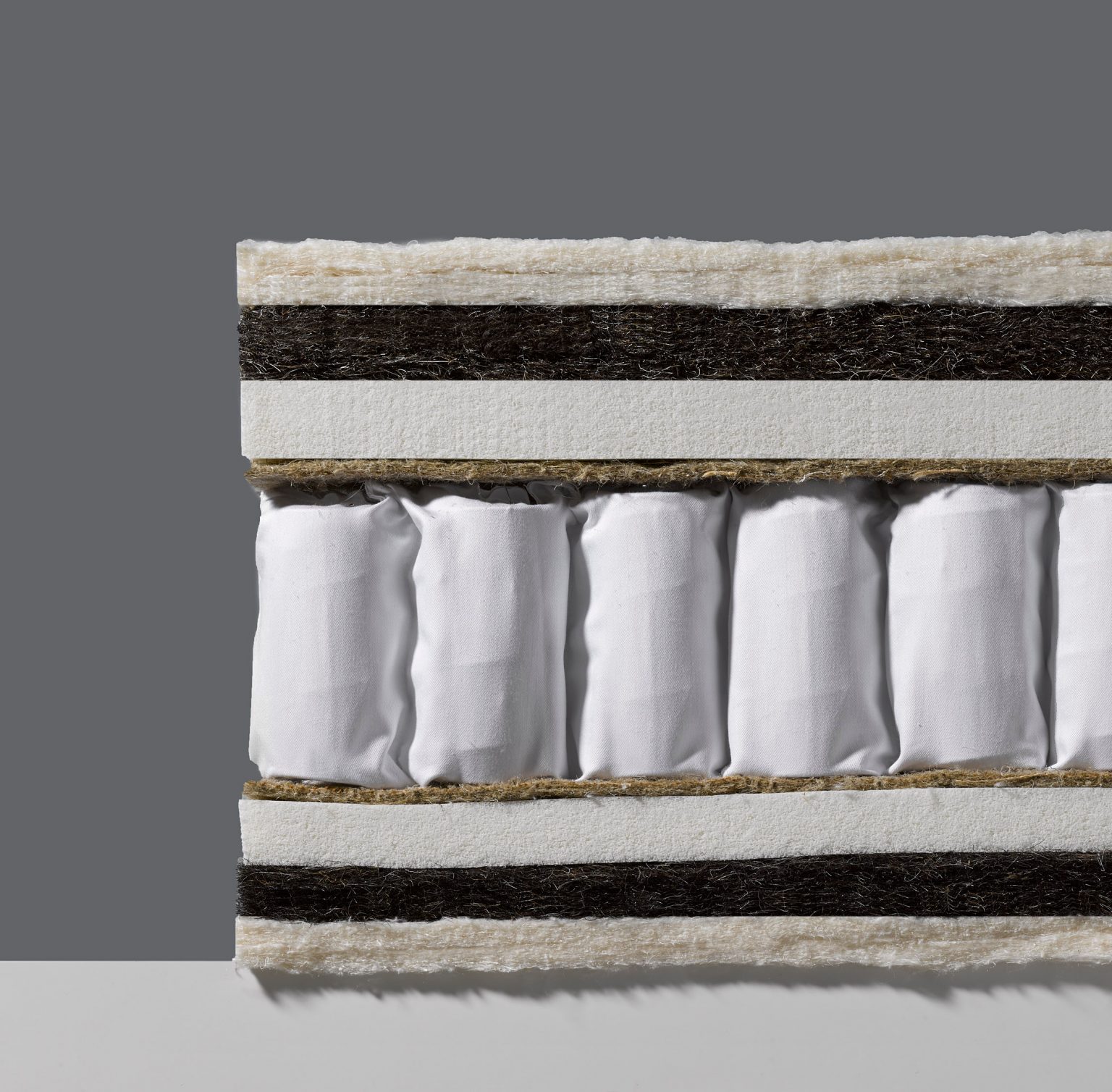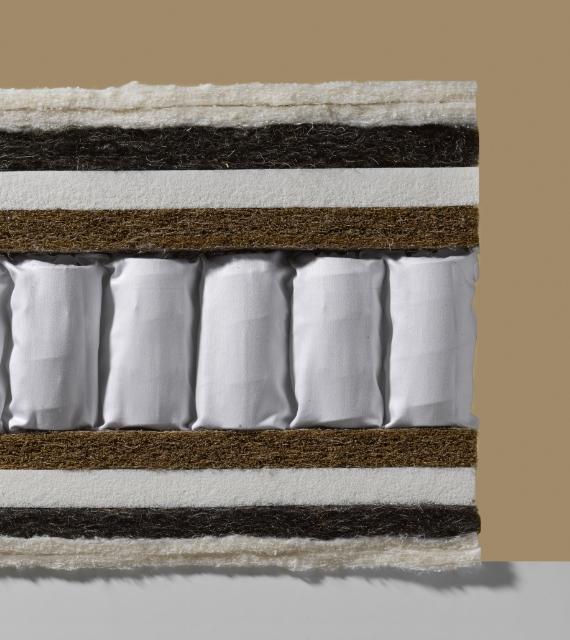 Premium mattress for everyday quality sleep
Dream is a luxurious mattress that consists of the best that nature has created for a good sleep. The core of the mattress consists of pocket springs that are surrounded by layers of coconut fibre, natural rubber, horsehair and carded 100% cotton. Thanks to them, a 30-centimetre-high mattress is formed that embraces you and willingly takes you into the realm of dreams. Dream is an excellent choice wherever you expect maximum comfort during everyday sleep.
carded cotton, horsehair, natural latex, pocket springs, linen fleece, coconut
Healthy sleep without animal materials at a fair price
In standard Johann-Malle mattresses we usually use horsehair, whose beneficial effect on human sleep was already known to our ancestors. But there are people who may be allergic to animal materials or avoid them as a principle. But we have a solution for them too! The Columba mattress is made of cotton, natural latex and linen fleece, purely plant-based materials. . The feeling of perfect lightness and comfort is topped off with pocket springs. Definitely the right choice for your undisturbed dreams!
carded cotton, natural latex, linen fleece, pocket springs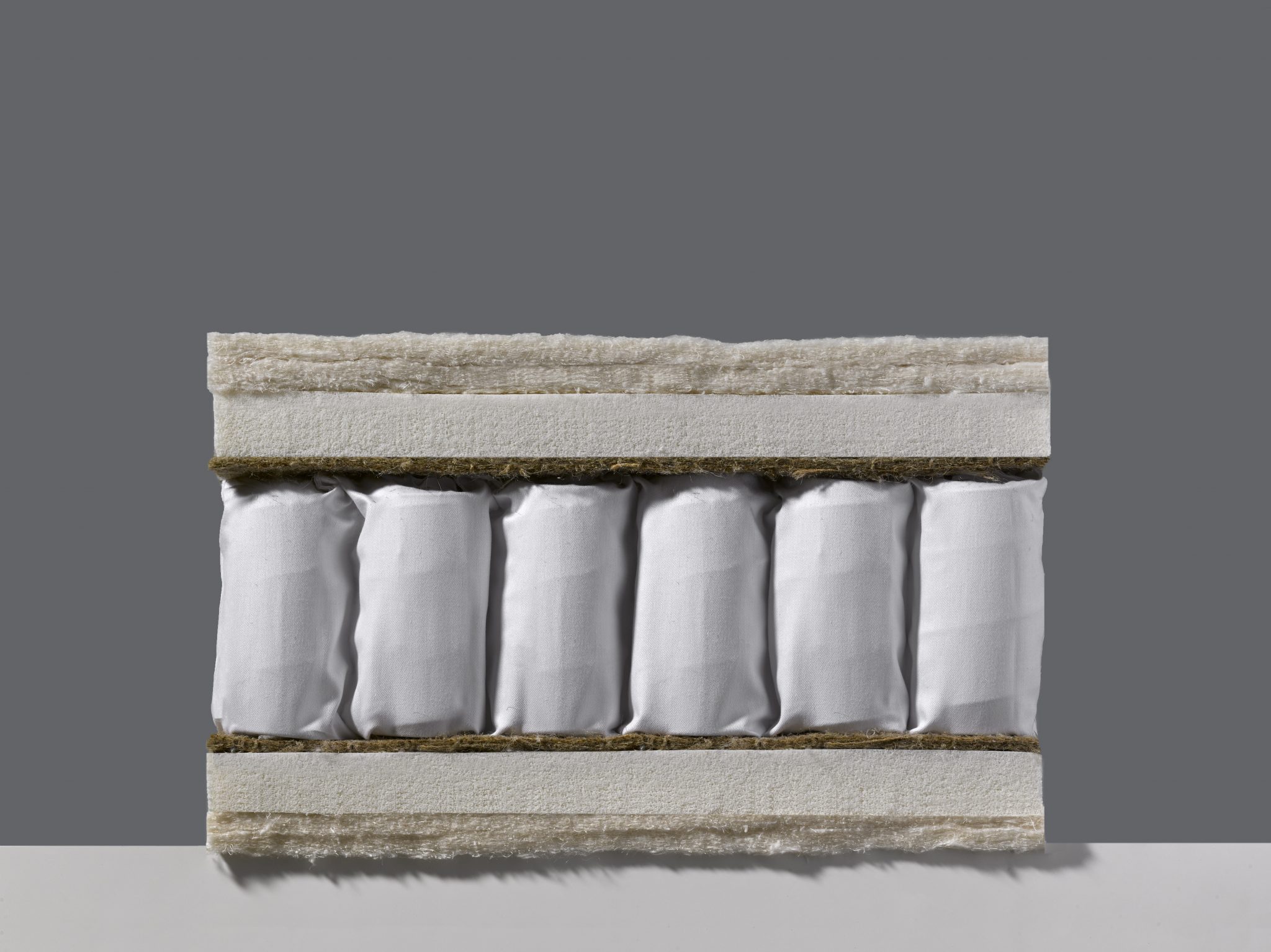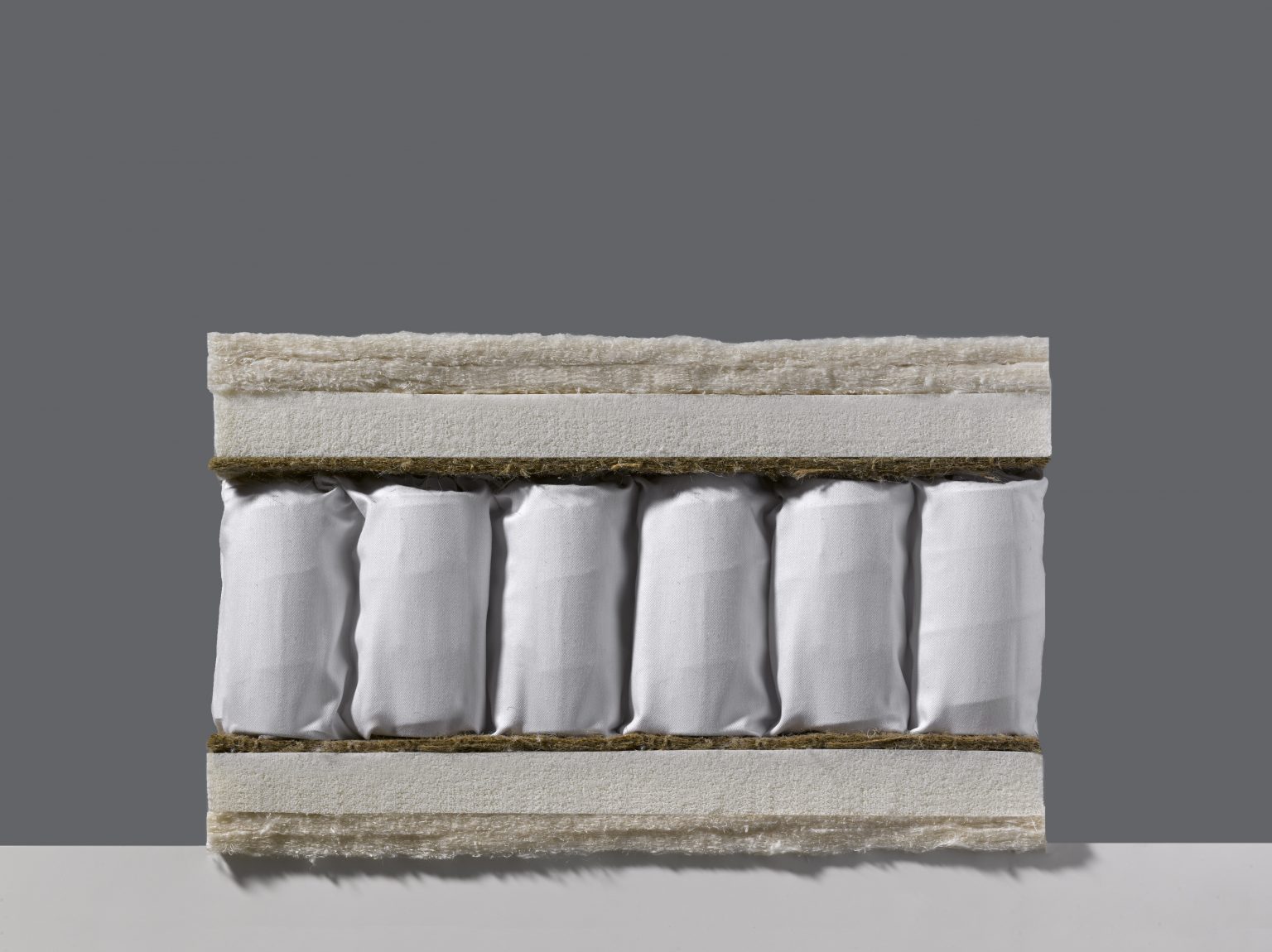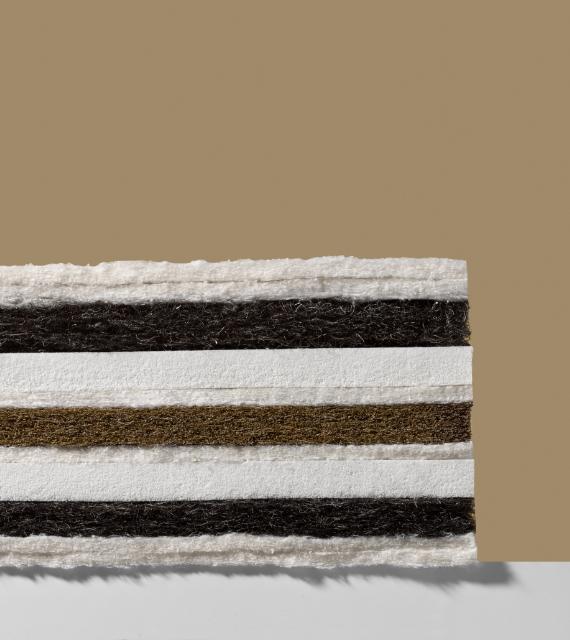 When nature takes care of your comfort
The heart of the Natur mattress is formed by a three-layer core made of coconut fibre and natural rubber. Coconut fibre provides the mattress with necessary firmness and at the same time high breathability. Natural rubber has anti-allergenic and antibacterial effects. The layers of horse hair wick away moisture, reliably accumulate heat, and even divert pathogenic zones according to traditional Chinese medicine. The cotton on the surface caresses and softens the skin. This makes Natur a great mattress for long-term use, even in children's rooms.
carded cotton, horsehair, natural latex, coconut
Experience unprecedented sleeping comfort
The unique Nobles mattress could not be made without natural materials. The height of 20 cm is formed by a core made of a reinforced layer of coconut fibre, which is completed by parts made of natural rubber, horsehair and carded 100% cotton. The feeling of this mattress can hardly be described in words. Here, perfect comfort is combined with firmer support, which is especially appreciated by fans of natural sleep. Therefore, do not hesitate, come to our showroom and try this mattress of extraordinary qualities in person.
carded cotton, horsehair, natural latex, coconut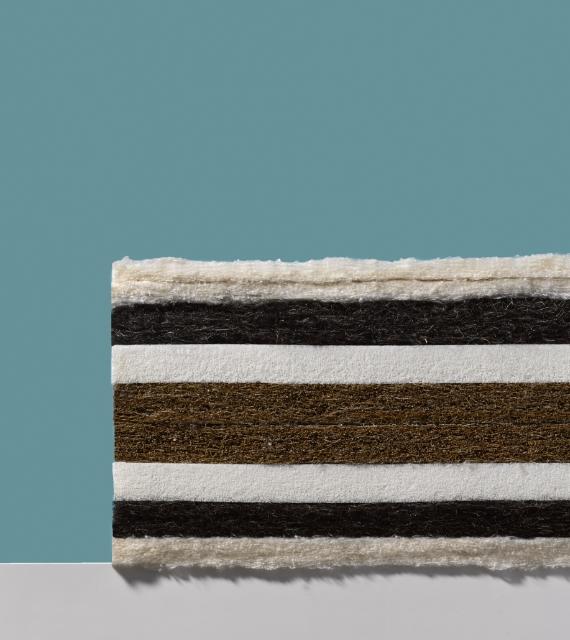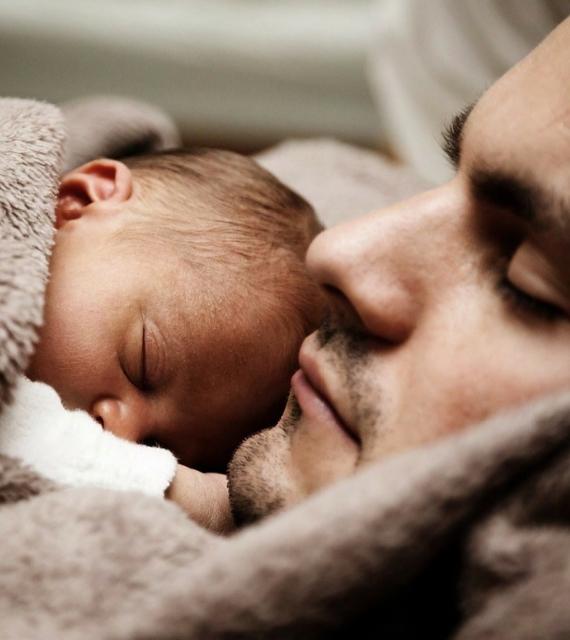 Children's mattress


ALLERGIC
Ergonomically correct and hypoallergenic
Children's mattresses need a different approach, and not only in terms of their size. They should be firmer so as to provide the child's body with the necessary support. But our children's mattresses go even further. Their all-natural composition helps to prevent allergies and at the same time ensures the necessary durability, resistance and versatility. Such a mattress is created expressly for the content sleep of your children.
carded cotton, natural latex, coconut
Perfect comfort without allergens and animal components
Sleep is truly healing on this medical and orthopaedic mattress. Coconut fibre, natural latex and carded cotton of the highest quality together take care of your health and provide maximum comfort during sleep. As it is made exclusively from plant materials, it serves as an ideal mattress for allergy sufferers. It does not contain any elements of animal origin that would be irritating in any way. Both adults and children will enjoy getting accustomed to its soft and pleasant embrace.
carded cotton, natural latex, coconut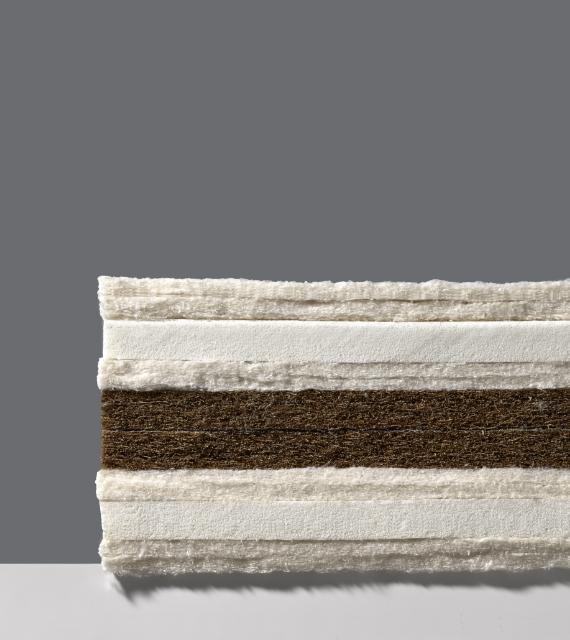 I WANT TO KNOW MORE ABOUT MATTRESS
carded cotton, horsehair, natural latex, linen fleece, pocket springs
JM fabric / cotton upholstery fabric
genuine leather rosettes
the possibility of choosing a mattress as a whole with different firmness of the sides
further optional services and additional modifications of firmness and material composition
3 years for whole mattress
25 years for the pocket spring core
carded cotton, horsehair, natural latex, linen fleece, pocket springs, coconut
JM fabric / cotton upholstery fabric
genuine leather rosettes
the possibility of choosing a mattress as a whole with different firmness of the sides
further optional services and additional modifications of firmness and material composition
3 years for whole mattress
25 years for the pocket spring core
carded cotton, horsehair, natural latex, coconut
JM fabric / cotton upholstery fabric
genuine leather rosettes
the possibility of choosing a mattress as a whole with different firmness of the sides
further optional services and additional modifications of firmness and material composition
3 years for whole mattress
carded cotton, natural latex, linen fleece, pocket springs
JM fabric / cotton upholstery fabric
genuine leather rosettes
the possibility of choosing a mattress as a whole with different firmness of the sides
further optional services and additional modifications of firmness and material composition
3 years for whole mattress
25 years for the pocket spring core
carded cotton, horsehair, natural latex, coconut
JM fabric / cotton upholstery fabric
genuine leather rosettes
the possibility of choosing a mattress as a whole with different firmness of the sides
further optional services and additional modifications of firmness and material composition
3 years for whole mattress
carded cotton, natural latex, coconut
JM fabric / cotton upholstery fabric
genuine leather rosettes
the possibility of choosing a mattress as a whole with different firmness of the sides
further optional services and additional modifications of firmness and material composition
3 years for whole mattress